Projects, Programmes and Progress.
Since 1999 TIN Arts have strived to create, innovate and problem-solve. Through the creation of great art we have reached far and wide to create a richer, more inclusive and more accessible society.
From first steps to festivals, take a look at what we've been up to over the years. If you want to hear about future events
and programmes you can sign up by clicking the button below! 
George Williams – a dance artist with a learning disability – has been working with TIN Arts since 2010. Spotting his talent early on, TIN Arts have developed George's skills and he is now a solo and ensemble artist who has performed nationally with his work 'WIRED'. 
A project that – using theatre, drama and music – creates a safe environment for teenagers and young adults with autism to develop skills and overcome challenges they may encounter in everyday life.
Born out of the Clown Doctors, the Clown Squad have a slightly different mission but they use the same method of clowning to engage and play with others through the arts to inspire, engage and have fun! They can even help tackle more serious issues – watch to find out more…
GeTINvolved is a programme run by TIN Arts offering adults with learning disabilities and mental health issues opportunities to learn the skills and knowledge to become volunteers within cultural activities across County Durham.
11 Million Reasons to Dance
11 Million Reasons to Dance is a photography exhibition and short film programme that was conceptualised and launched in 2014 through funding from Unlimited Impact and Arts Council England. Since its launch, the exhibition has been touring the UK and overseas, featuring Sean Goldthorpe's 20 commissioned images of iconic dance moments from film, all reimagined with Deaf, sight impaired and disabled dancers. 
A two month-long festival that celebrated arts with, by and for people with a learning disability or who are autistic.
Click the button below to explore the festival!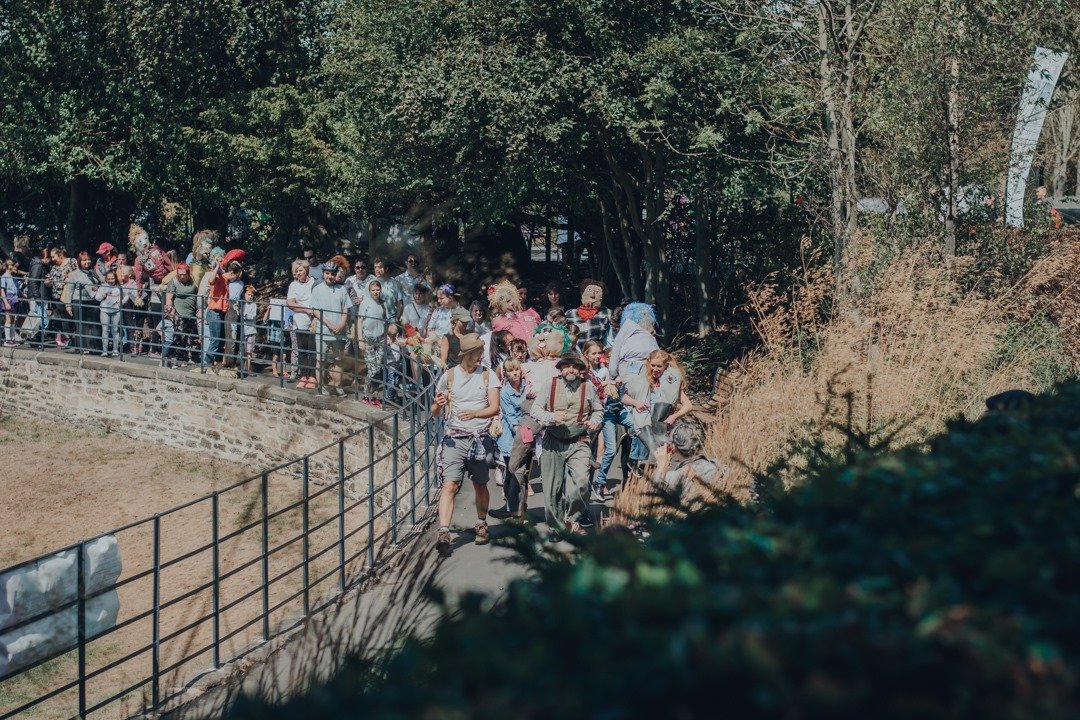 Past IncludFEST Festivals
IncludFEST is our annual inclusive accessible outdoor arts festival for d/Deaf and disabled children, young people and families.